Take your game to the next level with Piers and Andy's exclusive 10-part series
Play more of the game you love and find new favorite courses with GOLFPASS. Get a GOLFNOW tee time credit each month, good at 7,000+ golf courses worldwide, and put your new golf gear or your latest lesson to use out on the course.
Book your golf rounds 24/7
Plan your next GOLFNOW round and book your tee times quickly and easily with the GOLFNOW app.
Get a GOLFNOW tee time credit every month
Find favorite courses nearby, explore new tracks and play more of the sport you love with your monthly GOLFNOW tee time credit.
Use your GOLFNOW tee time credit to play a round at one of 7,000 golf courses worldwide
Find and play tee times at thousands of golf courses around the globe.
GOLFPASS puts the very best instruction in golf at your fingertips. Coaches that the pros rely on—including Sean Foley, Martin Hall, Cameron McCormick and more— have created more than 4,000+ lessons of on-demand video to help you with every aspect of your game. Play better golf no matter your skill level with custom coaching plans, long- and short-game lessons, club selection tips and more.
Lesson Plans and Instruction Series
GOLFPASS Instructors
Focused on refining your ball striking ability
Coached Major Champions Tiger Woods & Trevor Immelman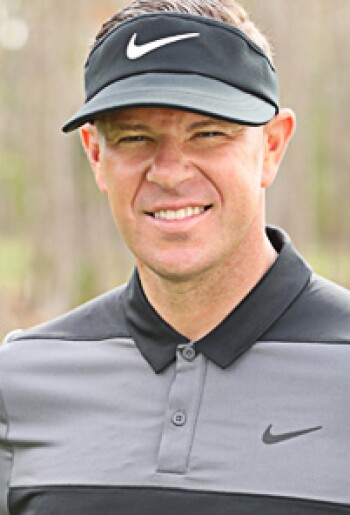 Coach to World #1 Justin Rose using an athletic & biomechanical perspective
Dedicated his career to understanding swings of every level.
Coach to Jordan Spieth & So Yeon Ryu
Combines strength, nutrition and mobility to serve your game
A native of South Africa, highly acclaimed for using cutting edge technology.
Coach to four-time Major Champion Rory McIlroy
Get more insight and more excitement from your favourite sport, with GOLFPASS. Go behind the scenes, learn more about your favourite players, watch original series from the game's best and enjoy fan-favorite shows - including the most memorable Feherty interviews and more. Plus, watch some of the greatest rounds and moments in golf history by re-living iconic moments from past Open Championships.
GOLFPASS is the only way to see Originals like My Roots, Lessons with a Champion Golfer, Toughest Tracks and My Daily Routine
Full episodes and fan-favorite Feherty moments
Enjoy memorable interviews with the some of the most entertaining personalities in and out of golf.

Emmy-award winning features from our GOLF team that will pull on your heart-strings and make you realize that golf is more than just a game.
GOLFPASS Member-Exclusive Shows and Videos
GOLFPASS puts you closer to your favorite pros and personalities.
Whether your dream course is down the street or around the globe, GOLFPASS has the travel resources to help you get there. Plan the perfect trip from beginning to end with expert advice on golf destinations, custom travel itineraries, insider information and booking assistance. And with the included travel credit, you can get more out of your next golf getaway.
Exclusive Travel Content
Put together the ideal golf trip with custom-built travel itineraries from industry insiders to all the best golf destinations around the world like Scotland, Ireland and more!
Savings at Partner Resorts
Enjoy resort credit when traveling to GOLF Advisor Club partner resorts like Bali Hai Golf Club in Las Vegas, Red Sky Ranch & Golf Club in Colorado, Reynolds Lake Oconee in Georgia, Sea Island in St. Simons Island and more!
GOLF Advisor's Trip Manager
The GOLF Advisor Trip Manager tool allows you to track scores, share expenses and keep the good times rolling. Helping you plan, play and pay (or collect payment) the easy way on your next golf trip!
Your GOLFPASS membership gives you access to golf gear from a wide range of brands. Take advantage of member-exclusive savings on clubs, apparel, accessories, training aids, digital instruction tools and much more.
Start your 7-day free trial
Terms and conditions apply
.
Offer terms and conditions
.
GOLFPASS is the must-have membership for anyone who loves the game. This feature-packed program includes GOLFPASS original show and GOLF Channel fan favourites, a GOLFNOW tee time credit every month*, world-class instruction with 4,000+ on-demand lessons, exclusive travel tips & discounts via Golfbreaks.com plus much more. Sign up for an annual membership today and get a dozen free TaylorMade golf balls!
Monthly Plan

Monthly GOLFNOW tee time credit*
Waived Convenience Fees
Exclusive shows and videos
GOLF Channel fan favorites, including Feherty
4,000+ lessons with top coaches
Custom coaching plans from top instructors
Member-exclusive savings
$100 travel credit at popular golf resorts
Save up to £200 on trips with Golfbreaks.com*
Trip Manager tool by GOLF Advisor

Annual Plan

Save 20% over monthly pricing
One dozen TaylorMade golf balls
Monthly GOLFNOW tee time credit*
Waived Convenience Fees
Exclusive shows and videos
GOLF Channel fan favorites, including Feherty
4,000+ lessons with top coaches
Custom coaching plans from top instructors
Member-exclusive savings
Save up to £200 on trips with Golfbreaks.com*
$100 travel credit at popular golf resorts
Trip Manager tool by GOLF Advisor
This "One Free Week of GOLFPASS" offer (the "Offer") is valid for new GOLFPASS subscribers only. A valid GOLF account with credit card on file must be used at the time of checkout and Offer will not be applied to guest checkout. Offer not valid for current GOLFPASS members. Once the Offer is applied, you will receive seven (7) days of access to GOLFPASS free of charge (the "Trial"). At the end of the Trial, your GOLFPASS Membership will automatically renew on a monthly or yearly basis, depending which membership you chose, and you will be charged the then applicable monthly rate (£9.99) or annual rate (£99). To avoid being charged, auto-renew must be turned off before the end of Free Trial. Some GOLFPASS Benefits may not be available during the Trial (including 'GOLFNOW tee time credit') and (where applicable) you will not be entitled to any Sign-Up Offers until after your paid subscription has begun. The Offer is non-transferable and has no cash value. Adjustments to prior purchases will not be permitted. Additional terms and conditions apply. See GOLFPASS Terms of Use for details.