Relive the drama from the final round of the 2006 U.S. Open at Winged Foot with the champion Geoff Ogilvy.
Stream the Payne's Valley Cup on GolfPass Tuesday, September 22nd at 3 PM ET. Watch Tiger and JT take on Rory and Rose at the Tiger Woods-designed Payne's Valley Golf Course at Big Cedar Lodge in Ridgedale, Mo.
This week on the Conor Moore Show, we break down Mirim Lee's ANA Inspiration win, preview the U.S. Open and discuss anger issues on the course – every foursome has that guy!
Receive $120 in tee time credits annually plus one dozen golf balls when you become a GOLFPASS Annual member.
Rory McIlroy explains how GOLFPASS will benefit your game
Play
Get waived transaction fees and a monthly £25 Hot Deals tee time credit for GOLFNOW, valid at 9,000 courses worldwide.
Learn
Play better golf with access to lessons from coaches like Sean Foley, Michael Bannon and Chris Como who've worked with Rory McIlroy, Tiger Woods and Justin Rose.
Watch
Go behind the scenes with your favourite players, watch exclusives like The Conor Moore Show and Feherty interviews with the worlds best players.
Travel
Explore new destinations and play new courses with expert advice from GOLF Advisor, plus up to £200 off Golfbreaks.com getaways!
You'll get access to lots of exclusive content just like this...
Spotlight: 2020 U.S. Open
Inside the Yardage Book: Winged Foot's West Course
Frequently Asked Questions
GOLFPASS is the best all-in-one membership for anyone who loves the game. Watch world-class instruction from coaches the pros rely on anywhere, anytime, on a number of devices. Receive monthly GolfNow tee time credits for use at 9,000+ courses, along with free TaylorMade golf balls for annual memberships are a few of these exclusive benefits. To see a complete list of everything GOLFPASS has to offer, click here.
Are different membership options available?
GOLFPASS offers convenient monthly and annual membership options for as little as £4.99 a month. You can compare memberships here.
Does GOLFPASS offer a trial?
Yes, and it is free! If you like your GOLFPASS trial, don't touch a thing and your membership will automatically continue for as long as you choose to remain a member. Cancel any time with two clicks online before your free trial ends and you will not be charged.

Will I be notified before my membership renews?
Yes! All annual memberships get notified via email as early as 30 days ahead of renewal date. You can conveniently with two clicks make sure 'Auto-Renew' is enabled so none of your exclusive benefits are interrupted. You can manage the 'Auto-Renew' from your account online or get help from our Golfer Support team.
Can I cancel my GOLFPASS membership?
In the event you need to cancel, you may do so by contacting our Golfer Support team via telephone (subject to opening hours) or by turning off your 'Auto-Renew'. With auto-renew turned off, your membership will expire automatically when your subscription is scheduled to end. For full Ts&Cs and to determine if you're eligible for a refund click here.
Annual GOLFPASS subscription payments are refundable within first thirty (30) days if you have not used any available GOLFPASS membership benefits following the purchase.
Get a FREE dozen TaylorMade golf balls when you join as a GOLFPASS Annual member!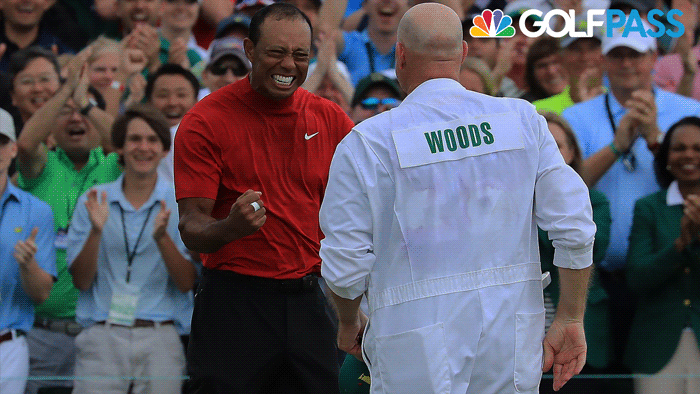 Save Over 15% when you start an annual membership. Access exclusive shows and videos like Rory & Carson's Podcast and My Roots! Watch anywhere with our mobile apps on Apple and Android.
Purchase a GOLFPASS Annual subscription and save £20 a year, plus you'll receive a dozen TaylorMade golf balls!