This video is available only to GolfPass members. Join GolfPass now to start playing better golf more often. Watch instruction series from The 2019 Open Champion Shane Lowry, Rory McIlroy and our world-class coaches who work with the best players in the world. Join GolfPass now!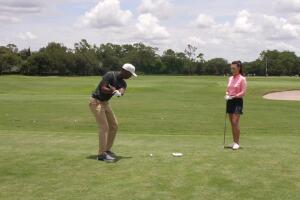 Loft Your Long Irons like You've Longed to
favorite_border
John and Aimee discuss the technique behind hitting crisp long irons. John displays 2 different techniques of swinging a long iron in order to launch shots at various heights.