This video is available only to GolfPass members. Join GolfPass now to start playing better golf more often. With lessons from The 2019 Open Champion Shane Lowry & Rory McIlroy along with coaches to some of the game's best players join GOLFPASS now.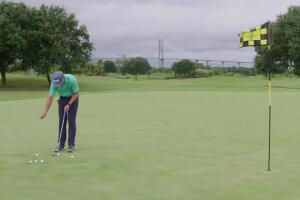 Fine-Tune Your Putting Stroke
favorite_border
Andrew Rice demonstrates a drill that will help you control speed on short and mid-range putts. The key to holing more of those '50-50' putts is consistently putting with the proper speed. Watch this video now to eliminate 3-putts and make more 8-footers!
Get a FREE dozen TaylorMade golf balls when you join as a GolfPass Annual member!