You can now enjoy GolfPass videos and more.
Play
|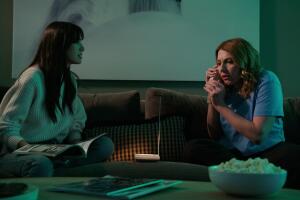 Hally Leadbetter

Instructor

,
Emilia Migliaccio

Instructor
S1 E7: Golf horror show, the worst golf couples, and Emilia Migliaccio
Hally is haunted by an apparition because she posted a photo of the exclusive country club, she judges the worst types of golf couples, and she talks to Emilia Migliaccio about her decision to join golf media rather than turn pro.
More Golf. Better Golf.


GolfPass benefits include 12 x £25 monthly anytime tee time credits - that's £300 a year to go play golf any time, any day you want. On top of that you'll get a £40 Taylormade code to use on their website. Plus, all the great benefits of GolfPass Video such as on-demand lessons, access to all GolfPass exclusive content like The Conor Moore Show and Ask Rory plus Golf Channel originals like The Big Break.
Find fixes for all your golfing faults
GOLF Channel fan favorites, including Big Break and Feherty
Golf specific workouts you can follow easily
Watch on major platforms like SKY Q, Amazon & Apple TV
Access anywhere with the GolfPass App
Save with Annual

£25 tee time credit every month, that's £300 a year!
£40 TaylorMade online voucher
Transform you game with world class instruction
Find fixes for all your golfing faults
Golf specific workouts you can follow easily
GOLF Channel fan favorites, including Big Break and Feherty
Watch on major platforms like SKY Q, Amazon & Apple TV