This video is available only to GOLFPASS members. Join GOLFPASS now to start playing better golf more often. With lessons from The 2019 Open Champion Shane Lowry & Rory McIlroy along with coaches to some of the game's best players join GOLFPASS now.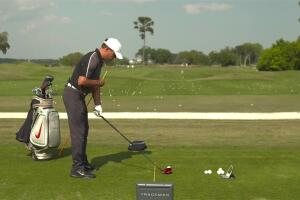 Fix 5: Fixing Your Lack of "Extension" in Your Forward Swing
favorite_border
Martin explains why "Keeing Your Head Down" is the worst advice you've ever gotten about swing a golf club and how to create "Extension" in your forward swing by "Releasing" your head.
Get a FREE dozen TaylorMade golf balls when you join as a GolfPass Annual member!